Welcome party
Tuesday, September 20, 18:00 restaurant Apkhazeti.
Excursions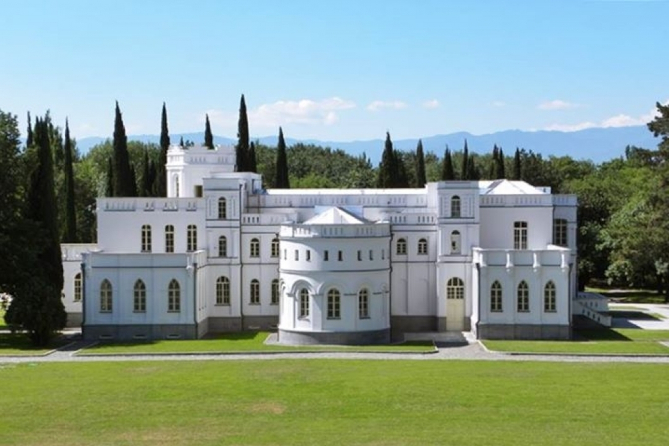 Wednesdays, September 21st and 28th
You will visit
Jvari Monastery

VI century church and monastery, located in the east of Mtskheta, at the bank of the rivers Mtkvari and Aragvi, on the rocky mountain peak. Jvari Monastery is included in the UNESCO World Heritage List.

Svetitskhoveli Cathedral

The main patriarchal cathedral of the Georgian Orthodox Church, the Mother Cathedral of Georgia, the place of enthronement of the Georgian Catholicos-Patriarchs, the burial of many kings of Georgia, their family members and patriarchs. Monument of Georgian architecture of the XI century.

Chateau Mukhrani

The first and the only true Georgian Royal Chateau, which unites four key components: vineyards, winery, castle and history. Mukhranian wine production was established by Ivane Mukhranbatoni, a famous representative of royal family, political and public figure of the 19th century. In 1876, Ivane Mukhranbatoni returned from France with Chateau concept knowledge and since then the history of Château Mukhani's winemaking starts.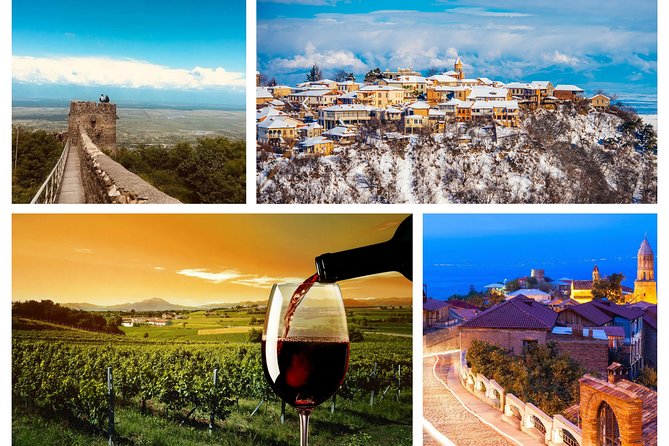 Sunday, September 25th
You will visit
The City of Sighnaghi

Very popular destination with a lot of visitors. Its architecture, beautiful streets and wonderful views leave no one indifferent. It is also called the city of love.

Bodbe Monastery of St. Nino

According to the legend it is built on the burial place of Saint Nino. Georgian kings were paying great attention to the Bodbe Monastery. It has been repaired and restored many times. In the complex there is a monument of Georgian architecture- three-nave basilica. With the initial architectural shapes it belongs to the earlier feudal age.

Pheasant's Tears

Was born out of a love of authentic tradition, and culture and endless creativity. It is more than a winery, it's about songs, cuisine, art, and heritage. Here wine is born out of a confluence of the spirit of a place, its geology, its history, and the emotions of the vitner himself. Traditions here are seen as the nourishing soul for improvisation and respectful evolution.
Special Excursion
On Wednesday, September 21 there is a second excursion organized by the Sixteenth International Summer School in Logic and Language. The excursion of the Summer School will lead to Uplistsikhe, an ancient stone cutted town similar to Petra in Jordan. In addition a visit to the unique Stalin Museum in Gori is planned. The visit to Mtskheta, the capital of Georgia in Roman times is followed by the sunset in Jvari monestary and the Summer School dinner at Cafe Tatin, Mtskheta, before returning to Tbilisi.
Invited speakers of the Summer School and its participants with full payment might choose the excursion.
The excursion will start 8:30am in front of the University.